Twin Rivers
Twin Rivers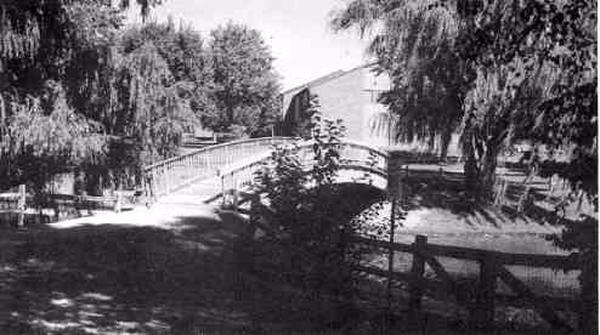 After he developed split-level homes around Eilers Corner and Hickory Corner in the 1950's and 1960's, township resident Jerry Finn began looking for a new way to design housing. He created the idea of Twin Rivers, the first planned unit development (PUD) in New Jersey. Mr. Finn's idea earned him the 1968 National Builder of the Year Award.
The English street names in Twin Rivers reflect the origin of Mr. Finn's idea, in part, in the theories of the English planner Sir Ebenezer Howard (1850-1928). By 1889 England's growing population faced a severe housing shortage and little available open space on which to build. Howard proposed "garden cities" or "new towns" that would cluster buildings owned by the community in the middle of open land to create "greenbelts" of open space surrounding the town. The unfinished town of Radburn, New Jersey (1928), followed Howard's ideas of clustered houses, as did the "new towns" of Greenhills, Ohio; Columbia, Maryland and Reston, Virginia.
Concerned that New Jersey would eventually face the same space shortages as England Mr. Finn used Sir Howard's theories to design Twin Rivers. Finn envisioned it is a nineteenth-century village with a mixture of homes, schools, churches, temples, stores, and light industry.
Along with his partners Herbert J. Kendall, W. R. Grace, and American Standard, Mr. Finn began building Twin Rivers in 1969 after the New Jersey Legislature passed enabling legislation, the Planned Unit Development Act of 1967. This legislation allowed East Windsor to eliminate its zoning restrictions for minimum lot and street sizes. Without these restrictions, the buildings in Twin Rivers could be near enough to one another for residents to walk to work, shop, or play.
When it opened in 1970, Twin Rivers had just 30 acres of roads and nearly 200 acres of parks and lawns. The apartments, condominiums, townhouses, and homes in the four quads, or living areas, were interconnected with greenways for pedestrians like the one above. By eliminating the need for cars, the design helped preserve open space.