Current Programs, Events and Trips
East Windsor Recreation Presents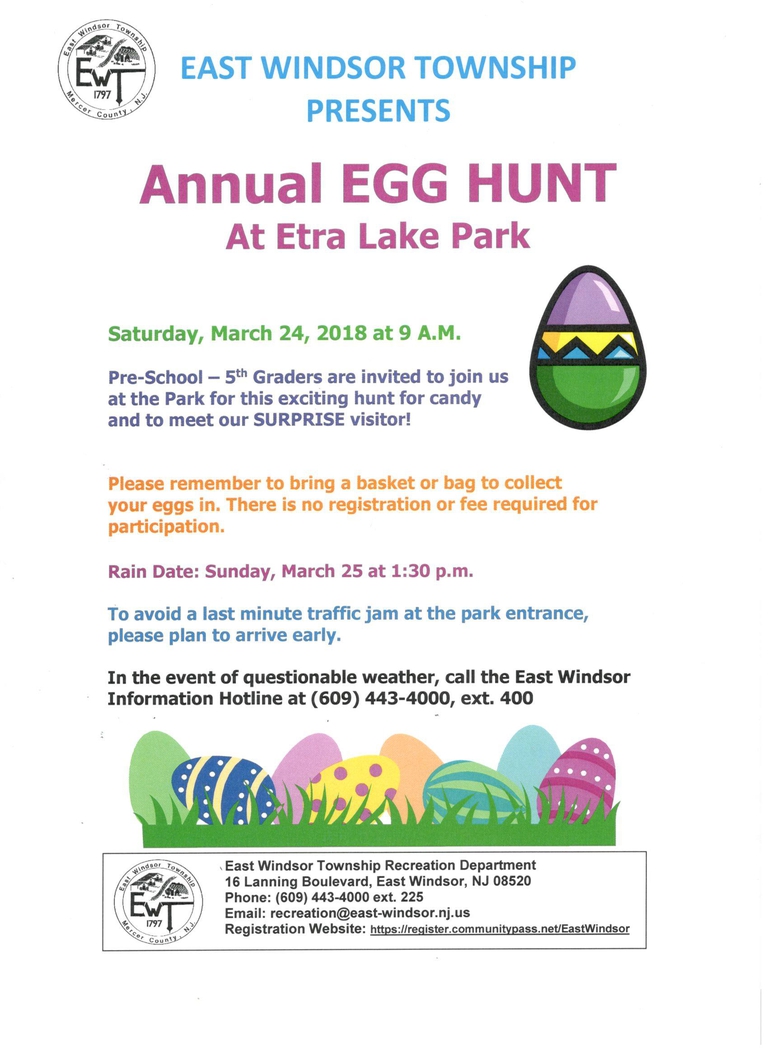 After School Enrichment Programs

The Recreation Department is pleased to offer the following ongoing after school programs. Please visit the program's website or call the Recreation Department for up to date information and registration!
● KidzArt – www.mercercounty.kidzart.com
● Bricks 4 Kidz – www.bricks4kidz.com/345
● Jr. Chef – www.jrchefusa.com
● Dance Universe – www.danceuniverse.net
● Mad Science – www.madscience.org
● East Windsor TaeKwonDo – www.ewtaekwondo.com
● Black Rocket Programming - www.blackrocket.com
App Attack! (located in the elementary schools)
Take the first steps into the world of mobile app design and customize your own game app! Using a
specialized app & game development tool, students will explore the world of web-based (HTML5) mobile
apps. In addition to learning the basics of mobile app design and game development, you will also see
firsthand how the world of App publishing functions. Student-created apps will be accessible on a private
site and can be played on any mobile device or computer. Publishing to App Stores not included. No prior
experience is necessary and students do not need to own a smartphone or tablet to take the class. Students
will work in pairs or teams for most of the program.
Perry L. Drew Flyer *PLEASE NOTE: New start date of 1/23*
Walter C. Black Flyer *PLEASE NOTE: No class on 2/19; last class added - 3/5*
Python Programmers! (located at the middle school)
Youtube, Google, Instagram and Spotify - what do they have in common? They were created with Python.
Learn how to code with Python and create your first game. Each lesson takes you step-by-step to start you
on a programming path that will let you challenge friends with a fun game you built from start to finish!
Melvin H. Kreps Flyer *PLEASE NOTE: New start date 1/23; session extended through 3/13*
Click here
to register for our exciting Recreation Programs!