Current Programs, Events and Trips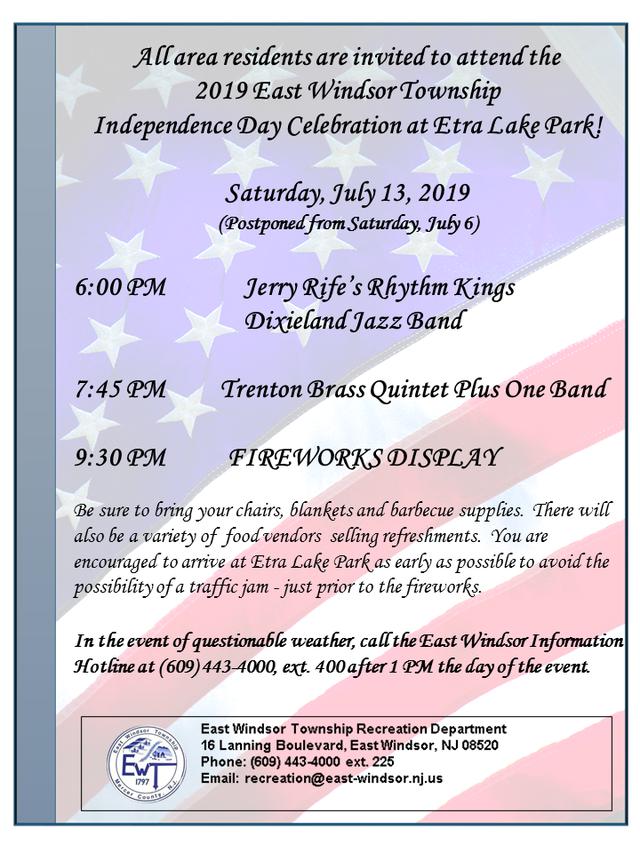 609 443-4000 ext. 400
2019 After School Enrichment Programs

The Recreation Department is pleased to offer the following ongoing after school programs. Please visit the program's website or call the Recreation Department for up to date information and registration!
● KidzArt – www.mercercounty.kidzart.com
● Bricks 4 Kidz – www.bricks4kidz.com/345
● Jr. Chef – www.jrchefusa.com
● Dance Universe – www.danceuniverse.net
● Mad Science – www.madscience.org
● East Windsor TaeKwonDo – www.ewtaekwondo.com
● Black Rocket Programming - www.blackrocket.com
Online Registration is available at: https://register.communitypass.net/EastWindsor
Click here
to register for our exciting Recreation Programs!