East Windsor Cemetery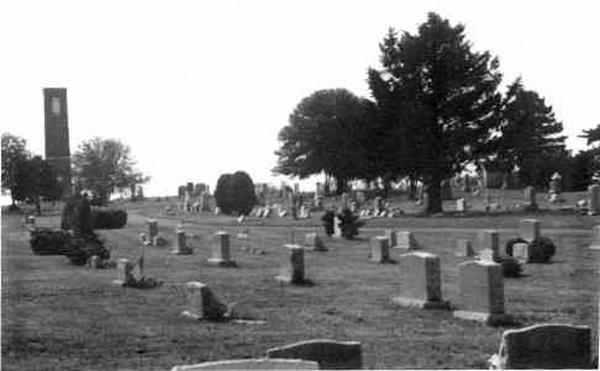 790 Windsor Perrineville Road
East Windsor Cemetery
John Ely (1707-1795) established this cemetery on part of the 1300 acre farm he bought In 1728 (see Ely-Norton Farm ). In these days before public cemeteries, many farmers set aside a small plot of land for family burials. The first burial here may have been for one of John's twelve children, Phebe, who died in infancy. The earliest marked grave is that of John's wife, Phebe Allison Ely (1712-1756), who died one month after giving birth to their son George. In his will, John asked to be buried at the crest of the cemetery, which marks the divide in the watershed between the waters of the Delaware and Raritan rivers. Legend has it that John's stone was placed so that if a raindrop fell at the mid-point of the top surface, half would flow to each river.
After John's death, his son Isaac took ownership of the farm and cemetery. When Isaac died in 1831, Richard Norton purchased the farm (see Ely-Norton Farm ), and Allison Ely, jr. inherited the half-acre "Ely Burying-Ground." In 1845, Allison died, leaving a $100.00 trust fund for the maintenance of the cemetery. Richard Norton, Joseph J. Ely, and 'William Norton then formed the "East Windsor Cemetery Company," which has since maintained the cemetery.
One of the most interesting monuments in the cemetery is the fifty foot high Norton Tower, which John Ely's great-grandson son Joshua built around 1886 of sandstone (above, left).  Marble tablets on each wall of the tower commemorate the members of the Joshua's family.  Within the tower, a cast-iron spiral staircase rises to a covered opening at the top.  The Cemetery Company closed the tower for safety reasons in the early 1960's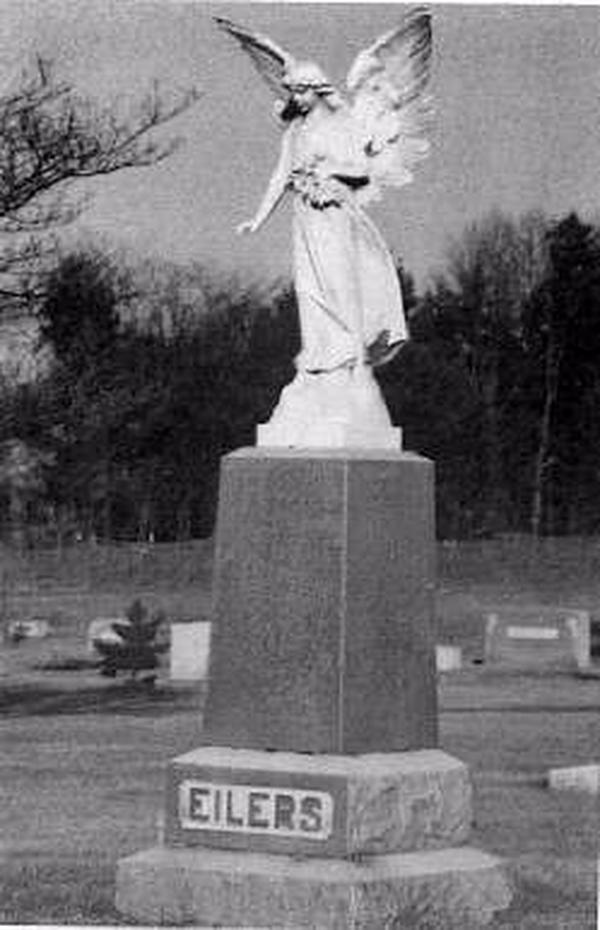 During the nineteenth century, many Americans begin marking graves with decorative statues such as this angel atop the Eilers family plot.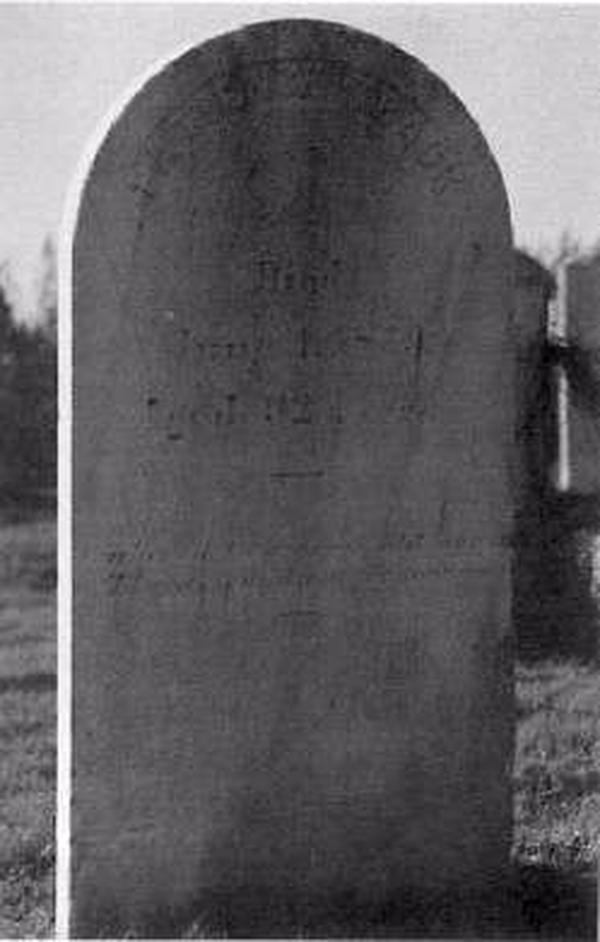 This stone marks the grave of Patience Track (1787-1879), the first black township resident interred in this cemetery. Having spent her life as a servant in the John V. Ely family, Patience asked to he buried with them.